Welcome to my blog. My name is Naketa Ikihele. This blog has random musings and reflections from various facets of my life. Originally hailing from Aotearoa/New Zealand my passion and addiction for learning has enabled me to dabble in teaching in the private and public sector, nature kindergarten, facilitation, educational technologies in the early years, community projects, leadership roles, collaboration, communities of practice, international teaching and educational coaching.
29 July 2020
I was pretty excited to have been notified this week that I have been appointed a supervisor for my Master of Educational Leadership theses. The really cool thing is I already have a relationship with my supervisor and we have an initial meeting scheduled for tomorrow afternoon. I am in the throes of reading everything I can to gain some clarity before our meeting tomorrow. I have a supervisor but haven't finalised my topic. I had a fair idea of what I want to focus on, but as you may be aware "the more you know (read), the less you know". Wish me luck for my meeting tomorrow :D
14 July 2020
Research has different purposes for different people. When researching it is about choosing the right tools for the right purpose.

Sculpture moves from simplicity to complexity and back to simplicity again
An arts-based metaphor for the research process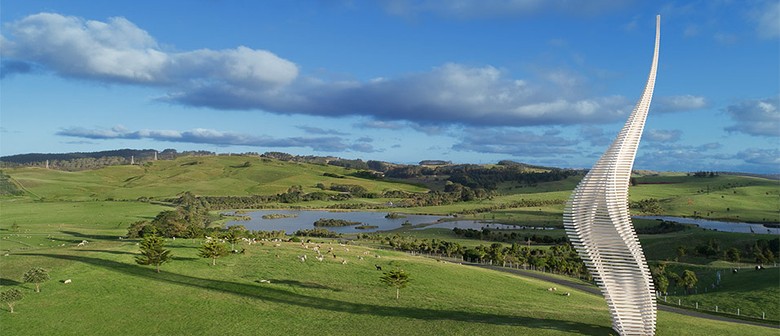 Gibbs Farm Sculpture
Education research as social science
Perhaps the most fruitful with which the sociological imagination works is between the 'personal troubles of milieu' and 'the public issues of social structure'. This distinction is an essential tool of the sociological imagination and a feature of all classic work in social science (C. Wright Mills, 1970, p14).
Education research is purposive, positional, persuasive and political
All social research sets out with specific purposes from a particular position, and aims to persuade readers of the significance of its claims. These claims are always broadly political (Clough & Nutbrown, 2012, p.4).
Purposive – every element must have significance and a reason for being included;
Positionality – good research considers how the standpoints of participants and researchers affect research;
Persuasiveness – good research needs to give a good account of itself, be convincing and authoritative;
Political – educational research is a moral endeavour and aims to achieve something, usually a social good.
Resources shared by Ruth
13 July 2020
Here I am again, about to embark on the research section of my Master of Educational Leadership. This is my second time working through Master level study. My initial Master of Education was completed through a paper-based pathway with Massey University. Unfortunately, I didn't get grades to walk straight into a
doctoral study, so here I am again. This time, ready and willing to take on a research-pathway. I'll be documenting my progress here (for myself) and for my tauira (at TWoA) and role-modelling my peaks, pits and ongoing questions.
For my first class, I've been asked to read several readings and answer the questions below:
How would you define research as it relates to the project you want to undertake?
Research is a thread of curiosity that you just want to keep pulling at as you inquire and probe into an area of interest. (First attempt at a definition - Ikihele, 2020)
What is the purpose of your research?
All social research sets out with specific purposes from a particular position and aims to persuade readers of the significance of its claims. These claims are always broadly political.
I am fascinated with listening as a leadership skill. Part of this fascination is born from my desire to always talk. I'm not that great a listener, I know it's important and after lost of investigating into the topic of coaching I have even more motivation to delve deeper into this topic.
In what general topical area is your research-based?
What problem will your research address?
In a world that is more connected than we have ever been, we are failing to listen, this leads to miscommunication, isolation, lack of connection and many more issues. In our schools, it is essential that teachers (in their multi-faceted, complex lives) have the opportunity to be heard (our leaders do too). I am hoping to explore attentive listening as a skill in leaders.